Zhejiang Jinbao Machinery: Independent research and development, to create intelligent and efficient screen printing equipment
Publish Time:
Author: Site Editor
Visit: 205
Wenzhou, Zhejiang is an important gathering area for the domestic printing and packaging machinery industry, with a complete range of categories, a leading scale, and a complete industrial chain. The market not only covers all domestic provinces and cities but also exports to more than 100 countries and regions. In recent years, Wenzhou's printing and packaging machinery industry has actively responded to the "Made in China 2025" policy, continuously increasing investment in research and development, improving the level of equipment technology, and further boosting the healthy development of domestic and foreign printing and packaging enterprises while forming a good brand effect.
As one of the representative enterprises in the Wenzhou printing and packaging machinery industry, Zhejiang Jinbao Machinery Co., Ltd. (formerly Ruian Jinbao Screen Printing Machinery Co., Ltd.) has been forging ahead and developing with determination since its establishment in 1997, with reliable quality and stable performance. Various types and complete specifications of flat screen printing machinery and equipment and auxiliary equipment, enjoy a high reputation and reputation in paper packaging, post-press processing, and special printing industries.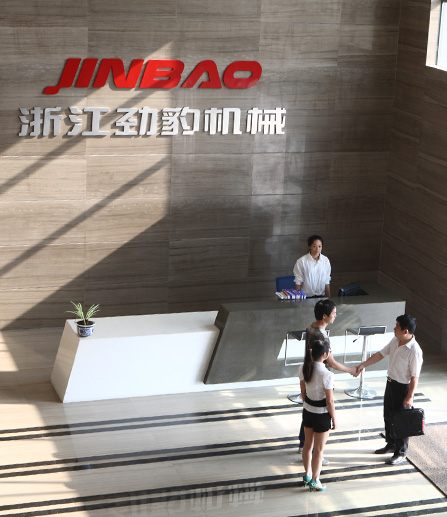 R & D investment is huge,Do not forget the industry's responsibility
Since its establishment, Zhejiang Jinbao Machinery Co., Ltd. has continuously introduced a complete and scientific management system and has passed the ISO9001:2008 quality management system certification. The leading products have passed CE certification, and the company has the right to export. The company has strong technical strength, complete equipment, advanced manufacturing technology, and perfect testing methods. Since 2005, it has successively introduced advanced manufacturing and testing equipment and computer design systems from Japan, Germany, and Taiwan.
At present, the processing workshop of Zhejiang Jinbao Machinery Co., Ltd. now has 8 sets of processing centers, 4 CNC machine tools, and dozens of ordinary machine tools. The quality inspection department has a complete set of measuring and testing equipment including special testing instruments for screen printing (such as UV energy meters, illuminance meters, reading microscopes, film thickness gauges, etc.); the technical department has also introduced genuine Solid Edge 3D Design software, THK-2D-3D-CAD-DATA, SMC 2D/3D CAD, Mastercam, and other software, continuously improve computer-aided design capabilities. The company's annual design and development expenses reach 6% of total sales.
While paying attention to its own technical level, Zhejiang Jinbao Machinery Co., Ltd. does not forget its industry responsibilities. As a member of the screen branch of the National Printing Machinery Standardization Technical Committee, the company has participated in the formulation of all national and industry standards for the screen printing industry that have been formulated and revised since the establishment of the branch (including screen coating machines, UV curing machines, platform Flat screen printing machines, screen printing machines, screen ovens, page-turning drying tunnels, flat delivery drying tunnels, etc.), in 2011, the company presided over the revision of the industry standard for fully automatic flat screen printing machines.
Excellent service,Agents at home and abroad
After years of dedicated operation, Zhejiang Jinbao Machinery Co., Ltd. has become one of the most professional, complete, and largest screen printing machinery and equipment manufacturing enterprises in China. In 2010, the new company moved into the standard factory building base of Zhenglou, Pingyang County, Zhejiang Province. The new factory covers a total area of ​​28 mu, and the first phase construction area is 24,000 square meters, all of which have been put into use.
At present, Zhejiang Jinbao Machinery Co., Ltd. has 210 employees, including 39 technicians with intermediate and senior titles. In order to ensure that customers enjoy the best after-sales service, the company has established a professional team with first-class technology and rich experience in screen printing machinery manufacturing, assembly, commissioning and pre-sales/after-sales service, which can provide users with door-to-door debugging, maintenance, technical Training, and other services.
At the same time, the company has six offices in Beijing, Shandong, Shanghai, Guangzhou, Chengdu, and Jingdezhen. In addition to Tibet and Hainan, there are agents in all provinces and cities across the country; agents in many overseas countries (Southeast Asia, India, Middle East, Europe, North Africa, North America, Mexico, Brazil, and Australia) provide users with the fastest, High-quality after-sales service.
Independent research and development,Intelligent and efficient equipment
For a long time, Zhejiang Jinbao Machinery Co., Ltd. has been well aware that "the needs of customers drive our progress", firmly believes that "the success of customers makes our success", and has developed and manufactured a series of intelligent and efficient production equipment according to the actual situation of printing and packaging enterprises. At the 2021 China International Color Box Exhibition, the company will mainly promote the JB-106AS intelligent servo automatic screen printing machine and the JB104ZT embossing transfer machine, bringing a different production experience to domestic and foreign exhibitors.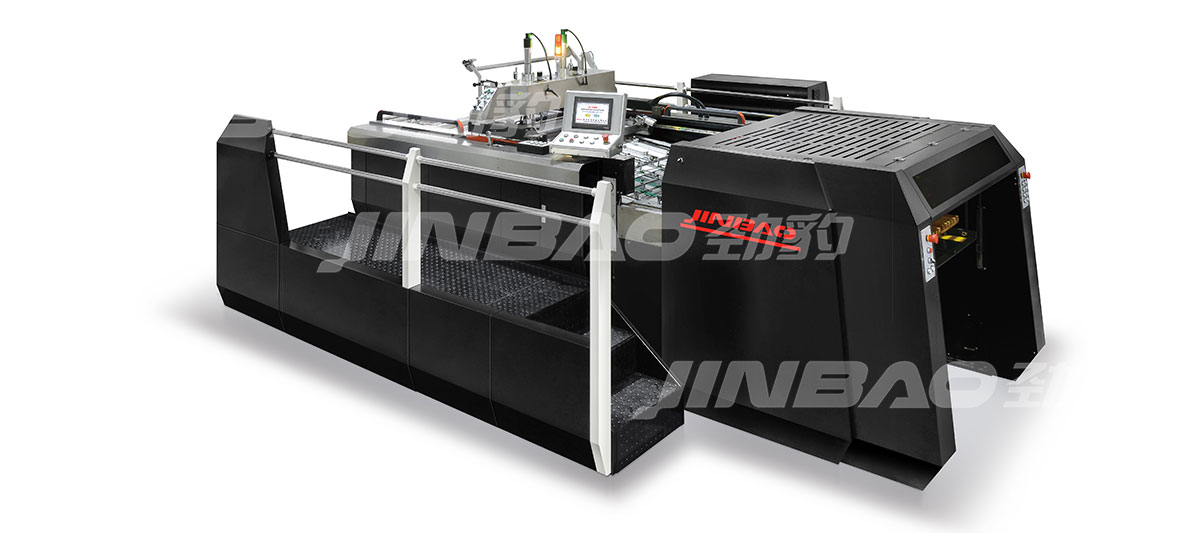 Among them, JB-106AS intelligent servo automatic screen printing machine is independently developed and produced by Zhejiang Jinbao Machinery Co., Ltd. It not only has independent intellectual property rights but also has three invention patents and five utility model patents. The product can be printed in full size under the requirement of ensuring the quality of the printed product, and the speed can reach 5,000 sheets/hour; when you choose personalized product printing, the speed can reach 6,000 sheets/hour. It is the best choice for transfer, metal signage, plastic membrane switch, electronic and electrical-related components, and other industries.