Application
JB-1450A is designed from Europe, with all the high top level technology of screen printing, the classic pneumatic squeegee system, screen plate compensation mechanism,assistant receiving part, screen frame go down and movement mechanism which all are the patented technologies.lt is not only big but also make your production with infinite possibilities.
Technical specification
| | |
| --- | --- |
| Model | JB-1450A |
| Max. Substrate size | 1450X1050mm2 |
| Min. Substrate size | 700X460mm2 |
| Max. Printing size | 1450X1040mm2 |
| Frame size | 1900X1830mm2 |
| Substrate thickness | 0.1-3.0mm |
| Printing speed | 200-2000sph |
| Installation power | 3P 380V 50Hz 20.5kw |
| Total weight | 9000kg |
| Overall size | 7250x4150x2500mm |
Printing part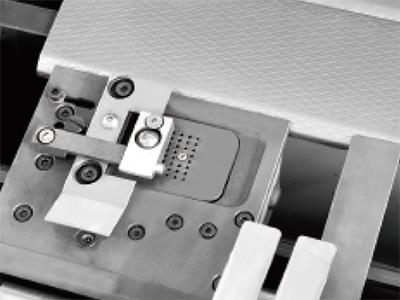 Pneumatic side lays
The pull/push side lays are an integrated type, accurate in positioning and convenient in adjustment, and is equipped with photoelectric detection system that can monitor whether the printing substrate is in place or not in real time, so as to reduce the printing reject rate. On the other hand, due to the large paper area contacted by such pneumatic side gauge, it is not easy to cause unclear prints or to dirty papers.
---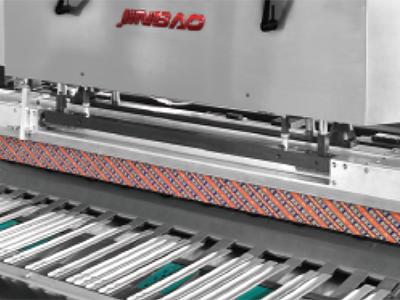 Pneumatic printing blade carrier
The pressure of printing blade can be adjusted automatically and kept constant. The position of blade rising and falling can be set depending on the status of printing substrates, so as to prolong the tool life and reduce ink loss. The blade box can be turned over and with automatic reset and positioning function to facilitate to adjust and replace tool.
---
Four-post lift screen frame
The screen frame can be separated with the transmission part. It features smooth lift and large lift height, making it easy for the registration of printing substrates and the adjustment of feeding.
---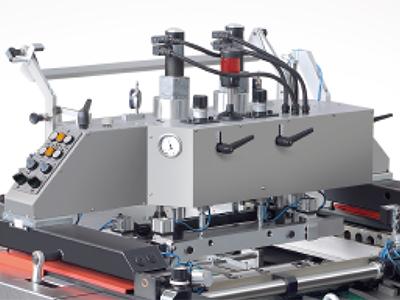 Heavy duty precision squeegee system
The rubber squeegee pressure once calibrated will be kept constant to guarantee the thickness of ink layer is accurately controlled.
---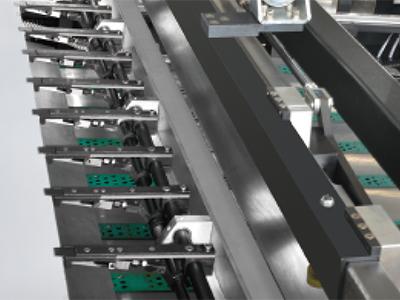 Delivery gripper bar
The delivery gripper bar can switch the printing mechanism with one button making the machine particularly suitable for printing ultra-thick papers. Papers are received along the moving path of the cylinder, the whole process seamlessly connected to allow for flat straight printing. The lower open-close gripper can effectively prevent scratching the screen.
---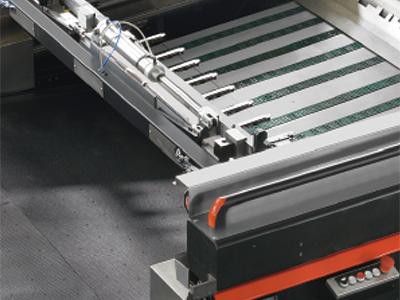 Printing rack
The screen printing equipment is configured with screen fine-tuning system that can perform long-distance electric adjustment in three axial directions, only need to directly input the adjustment stroke, both convenient and practical.
---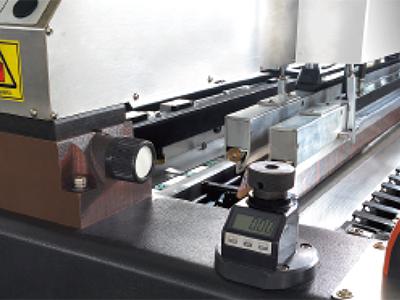 Screen frame compensation deviceThe printing length is adjustable and the length change caused by the previous process can be automatically compensated.
---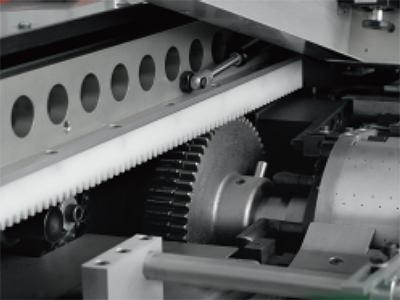 Nylon rackThe synchronous motion between screen frame and cylinder is jointly driven by nylon rack and steel gear, which reduces vibration and wear while ensuring the precision of overprint.
---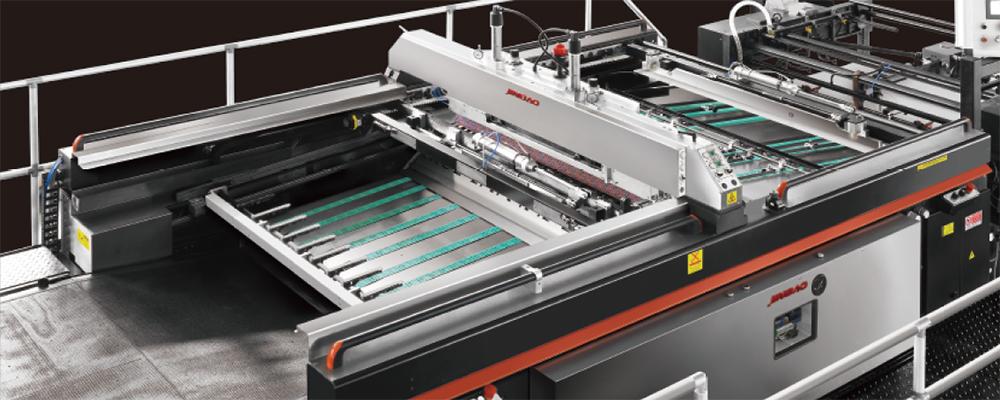 Transfer part
Universal drive shaft
The power source of the whole feeder system.
---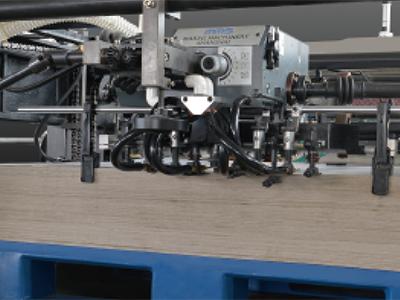 Feed board
The board is changed to slow step feeding after being rapidly lifted to the detection position, so as to ensure the sheets are smoothly conveyed to the front lays. The feeding method can be converted between single sheet (variable speed) and overlap type (uniform speed). Optoelectronic device is equipped to automatically detect whether papers are run out or thoroughly separated.
---
Mabeg paper separation mechanism
Paper separation mechanism is fitted to blow open papers and make it easier for the suction nozzle to suck up the first sheet on the top.
Conveying part
Stainless steel conveying board can effectively prevent the back of printing substrates from being scratched as well as reduce friction static electricity. Beneath the board is fitted with vacuum absorption device that can ensure smooth conveying of various substrates.
The conveyor belt can be slowed down timely so as to ensure the substrate can be in place smoothly at high speed.
If you have any enquiry about quotation or cooperation, please feel free to email us jbprint@cn-jinbao.com or use thefollowing enquiry form. Our sales representative will contact you within 24 hours. Thank you for your interest in our products