Cylinder Screen Printing Machine Application
JB-1050AG full automatic stop cylinder screen press is a new model which brings in advanced design and production technology, adsorb the mature offset printing technology, innovation and has a patented technology, mainly for printing on paper and packing field. The machine adopts the classic stop cylinder, the maximum operating speed is up to 4000pcs/h; Meanwhile, the machine use non-stop feeder and nonstop collection technology, change the old operation mode which must stop machine to load substrate and collection, which eliminate the waste of time in loading and collecting, improve the printing efficiency more than 30%. It's suitable for the screen printing on ceramic and glass transfer film, advertising, packing printing, brand, textile transfer, electronics and other industries.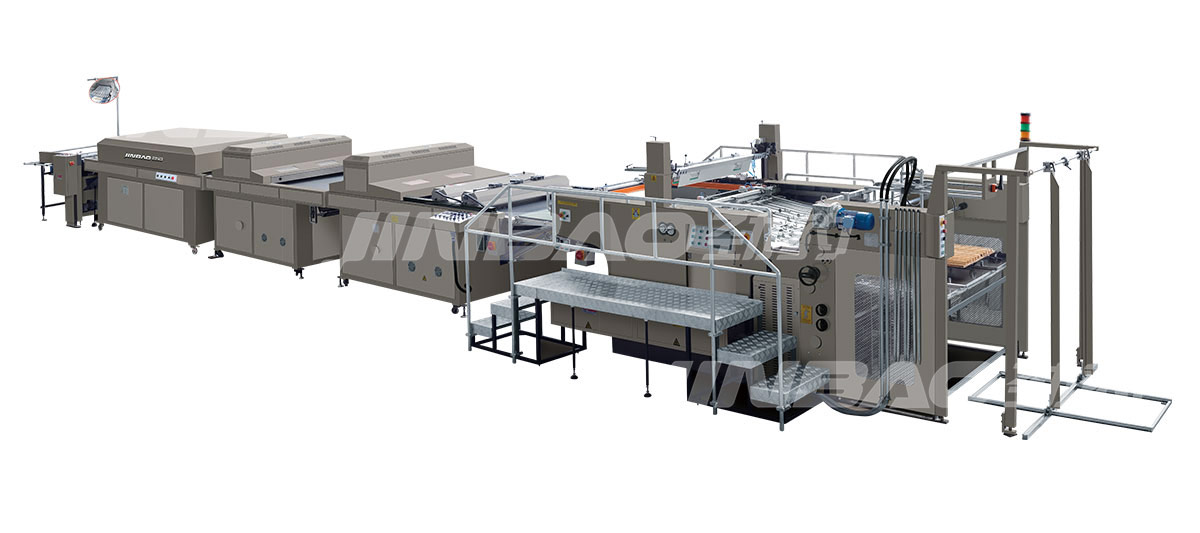 JB-1050AG Full Automatic Stop Cylinder Screen Press (Mechanical version) video
Automatic Cylinder Screen Printing Machine Technical parameters
| | |
| --- | --- |
| Model | JB-1050AG |
| Max. printing area | 1050×750mm |
| Size of screen frame | 1300×1170 mm |
| Max. pile height | 900 mm |
| Paper weight | 90~420 g/m2 |
| Printing speed | 800-4000 pcs/h |
| Power | 3Φ 380V 50Hz 12.97Kw |
| Total weight | 6500kg |
| Overall dimension | 6.4×3.06×2.06m |
Features of JB-1050AG screen printing equipment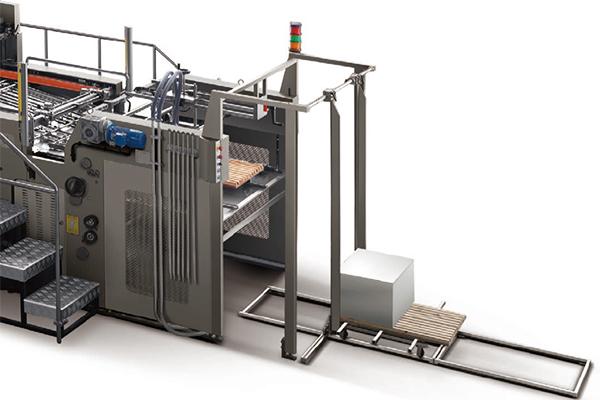 Non-stop feeder
The fully automatic non-stop feeder and pre-stacking trolley coordinating with non-stop main and sub feed programs can save work time and improve production efficiency by more than 30%. In addition, the height of the feeder has been increased to ensure the height of each loading.
---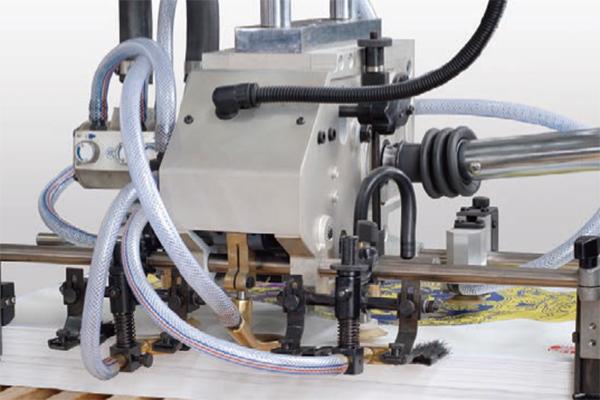 Offset print feeder head
The efficient feed head is equipped with 2 paper feed and 2 paper delivery suction nozzles, which is stable in performance and can separates sheets clearly, suitable for papers with different thicknesses. (It can be equipped with plasma blower to be adapted to papers with high static electricity content.)
---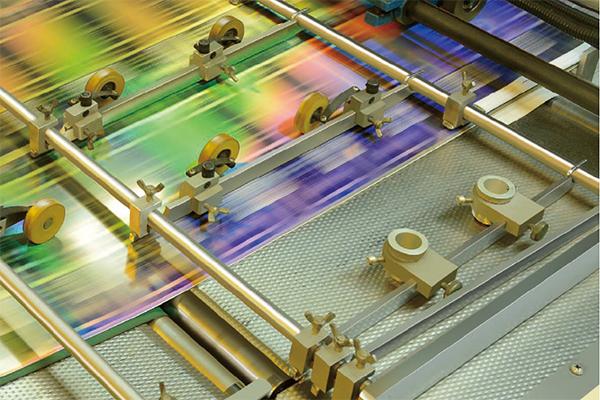 Delivery board with rice grain stainless steel plate
The surfaces of whole conveying board including feed board and delivery board are fitted with rice grain stainless steel plates, which can reduce 30%~70% friction force and surface abrasion to prolong the service life of the machine.
---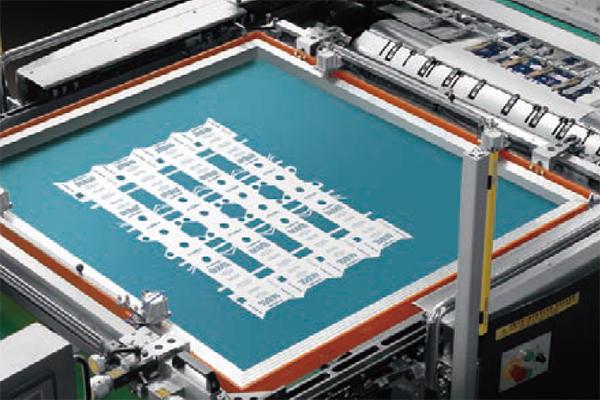 Screen frame taken out device
The screen frame can be pulled out not only facilitating the register of substrates and the adjustment of feeding, but also making the cleaning of the cylinder and screen frame safer and faster. It is also equipped with ink dropping pan to prevent ink dropping and waste.
---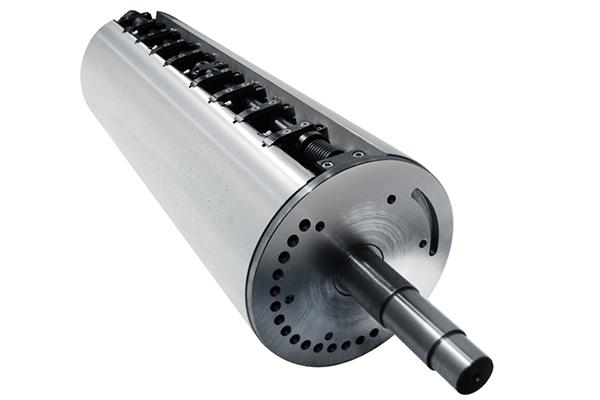 Printing cylinder
The weight of the printing cylinder is reduced by 28% while the strength and precision are higher, which significantly reduce the vibration during mechanics operation and improve the running stability, effectively extending the machine life.
---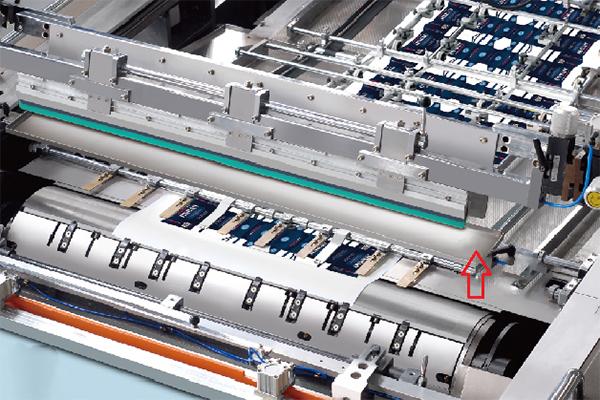 Pneumatic squeegee system with pressure kept device
The lifting and lowering of the squeegee and flood bar are controlled by cams and the pneumatic pressure kept device is equipped to guarantee uniform printing pressure so that both spot and coat can be accurately printed out.
---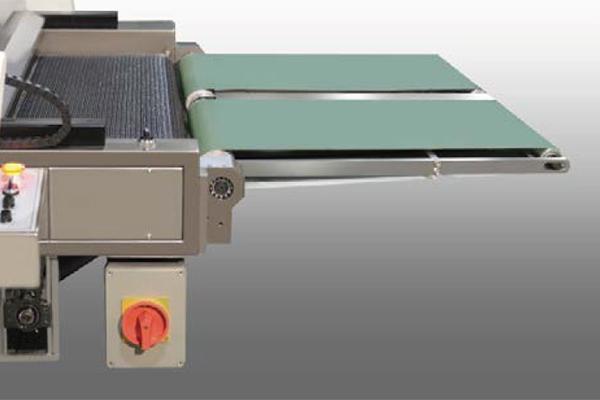 Pneumatic lift delivery board
In place of crossover delivery stand, it saves equipment occupying space. Double-wide-belt conveyor avoids the belt from tearing paper edges. With pneumatic control, it can be fold down to facilitate use.
---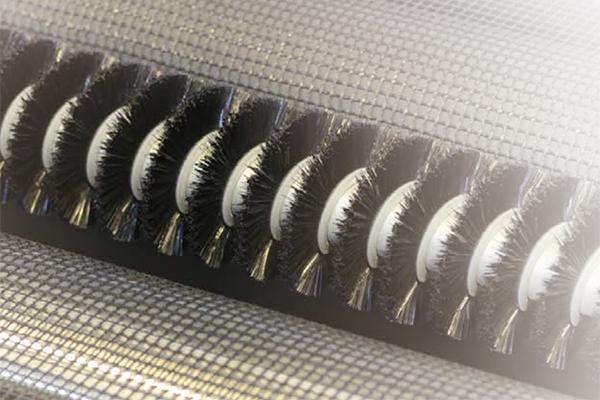 Mesh belt transition device
The soft brush roller, arranged between multi sets of parallel mesh belts, runs in synchronization with mesh belts, which can effectively prevent substrates from being dropped so as to reduce waste.
Supporting equipment
1050AG screen printing equipment can be matched with UV curing machine, paper stacker and other auxiliary equipment to constitute an efficient screen printing line.

Matched snow ink UV curing machine
UV lamp cavity can be lifted up as a whole. Using this function before downtime can quickly lower the temperature of the lamp cover and save waiting time.
The lamp cover is made of mirror aluminum sheet by one-time rolling forming, featuring high reflectivity and energy saving. The surface of aluminum sheet is not easily scratched or oxidized, which ensures long term use of the lamp box.
Each group of lamp source is equipped with independent heat dissipation system that can effectively reduce the temperature inside the whole lamp casing.
Mesh belts of the UV curing machine are fitted with automatic correction device without need for frequent manual adjustment, which can prolong mesh belts' service life while facilitating use.
Model
JB-1050XHG
Top speed
60m/min
UV power
7.2KW×1pcs×3choice
8.8kW×2pcs×3choice
Wrinkle lamp power
80W×3pcs×2choice
Effective solidity width
1100mm
Power of conveying motor
400W×2
Adsorb motor
1.1KW×2
Power of UV blower
0.55KW×3
Weight
About 2300kg
Overall size
6080×1700×1700mm3
Matched cooling unit
| | |
| --- | --- |
| Model | JB-1050XHGSL |
| Max. speed | 60m/min |
| Power of conveyor motor | 200 W |
| Lowest temperature of cooling cavity | 15°C |
| Power of water cooler | 2.2KW(3HP) |
| Power of fan | 1.1kw |
| Weight | 730Kg+170Kg |
| Overall size | 2100×2400×1580mm3 |
Matched paper stacker
The paper feeding part of the paper stacker has been redesigned, with paper receiving plate mounted below to realize non-stop delivery. Coordinated with master printing machine, it can realize non-stop operations of the whole machine, which saves work time. In addition, the paper stacker is possessed with online function that can remotely control the master printing machine, more convenient for operators to operate.
| | |
| --- | --- |
| Model | JB-1050SG |
| Max paper size | 1100×750mm2 |
| Min paper size | 350×250mm2 |
| Top pile height | 950mm2 |
| Top speed | 4200pcs/h |
| Power | 0.92KW |
| Power supply | 3P~380V/50HZ |
| Total weight | 700kg |
| Overall size | 2700×2050×2750mm3 |
If you have any enquiry about quotation or cooperation, please feel free to email us jbprint@cn-jinbao.com or use thefollowing enquiry form. Our sales representative will contact you within 24 hours. Thank you for your interest in our products