Full Automatic Stop Cylinder Screen Press Application
The machine adopt the classic stop cylinder technology, the max. speed can reach 4000 pcs/h; it is suitable for ceramics and glass applique, advertising, packaging & printing, brand, textile transfer and electronics industries screen printing area.
JB-1050A Full Automatic Stop Cylinder Screen Press (Mechanical version) Technical Parameters
| | |
| --- | --- |
| Model | JB-1050A |
| Max. printing area | 1050×750mm |
| Size of screen frame | 1300×1170mm |
| Max. pile height | 700 mm |
| Paper weight | 90~420 g/m2 |
| Printing speed | 800-4000 pcs/h |
| Power | 3Φ 380V 50Hz 12.6Kw |
| Total weight | 5600kg |
| Overall dimension | 4.08×3.02×1.75m |
JB-1050A Full Automatic Stop Cylinder Screen Press (Mechanical version) Advantage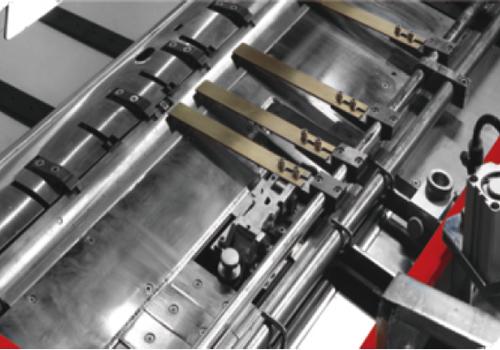 Classic stop cylinder mechanism
The automatic stop cylinder ensures that the printing substrates can be conveyed to the gripper with extreme high accuracy and stability.
---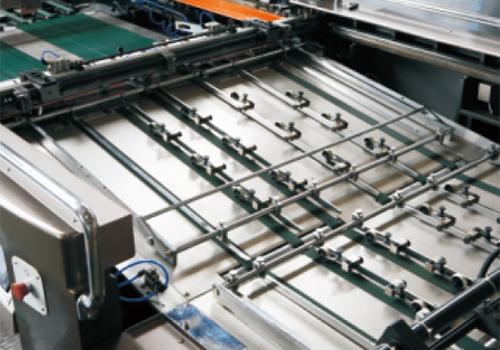 Transfer system
The transfer system with adjustable vacuum antiskid absorption acts on the papers' non-printing surface significantly reducing rubbed scratched papers and enabling accurate stable paper feeding.
---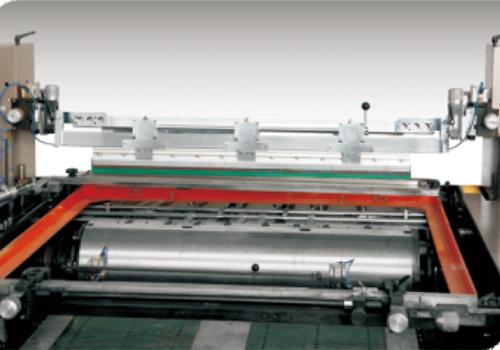 Squeegee system
The squeegee pneumatic pressure kept device allows for constant printing pressure and uniform ink layer and clearer printing pattern.
---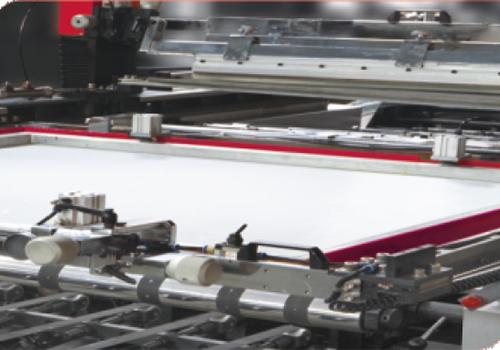 Screen structure
The screen frame taken out design both facilitates the register of substrates and the adjustment of feeding, and makes the cleaning of the cylinder and the screen safer and faster. Ink dropping pan is equipped to prevent ink dropping and wasting.
---
Centralized lubrication system
Automatic lubrication for main drive and main components effectively improves the use precision and extends the machine life.
Automatic alignment system
The self-setting type CNC sensor registration system is also equipped on the screen printing machine. When the printing substrate arrives at the position of the front and side lays, it is registered through the detecting sensor. If any slight misplacement appears, it will automatically stop printing to guarantee high accuracy of overprint and thus effectively reduce the reject ratio.
Electrical control
PLC centralized control of the operation of the whole machine. It is easy to operate with the touch screen and button dual operating system. Man-machine dialogue operating interface can display the equipment status and the cause of faults in real time.
If you have any enquiry about quotation or cooperation, please feel free to email us jbprint@cn-jinbao.com or use thefollowing enquiry form. Our sales representative will contact you within 24 hours. Thank you for your interest in our products